7 Days / 6 Nights
Departure Toulouse


Let's begin our journey in complete harmony, with activities that will awaken our senses and our spirit…
Learn about the making of chocolate during a workshop.  The chocolate factory of Larra invites us in a warm setting to share, during a demonstration workshop, the passion of a profession made of love and know-how.
It's time to go and meet Fronton and its vineyards. Like an exhibition, we will walk through the vineyard paths to meet some of the winegrowers and winemakers of the appellation.
Day 2: A Lot of surprises


Allow yourself to be carried away by the activities that this day has in store for us and prepare for a real escape in the heart of Occitanie.
Let's start this day in a calm and peaceful environment. It is on board of an electric boat that we go up the Port canal of Montauban, for an original experience in the middle of nature!
Let's put on our shoes and go on the circuit of Blay. Beyond the hike, it is also a story that Colin will tell us through a natural space in symbiosis with the vineyard.


Let's go in search of some Occitan wonders. This day will mix beauty and history, in places that have not finished surprising us.
Day 4: To the adventure !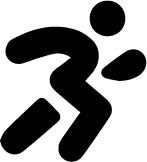 Real playground, the Occitanie region has a lot of thrills in store for us! As an apprentice adventurer, let's explore the hidden jewels of Occitania, a mix of nature and know-how.
Following in the footsteps of our ancestors, we will enter the magnificent Pech Merle cave. Let's contemplate its paintings dating back more than 20,000 years which are in symbiosis with the natural beauty of this prehistoric cave.
Let's go to the heights of Occitanie to experience the Via Ferrata. This sporty cliff course will offer us sumptuous views over the Lot valley. An ideal itinerary that promises great sensations.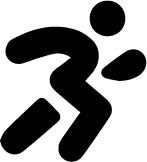 Let's go in search of some Occitan wonders. This day will mix beauty and history, in places that have not finished surprising us.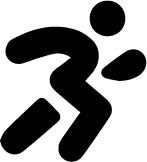 Today, let's go in search of the many treasures beneath our feet and study them in all their aspects…
Let's explore the depths of the Earth with Eric, our guide, who will be happy to share his knowledge and passion. This underground environment reveals the hidden face of the Causse and its particularities.
Come to Autoire for a hike in an exceptional site dominated by high cliffs sheltering an elegant waterfall… Formerly occupied by vineyards and orchards, this green place promises us a moment mixing nature and quietness.
The "sentier du diamant noir" farm welcomes us between woods and scrublands, to share with us tasty and healthy products produced in the respect of nature. Let's take the opportunity to taste delicious truffles.
Day 7 : Authentic experiences



Our last moments together are an ode to authenticity, where Occitanie gives us a last revelation of its wonderful heritage.
The Ecomusée de Cuzals is a real immersion in the past. It offers us an immersion in the rural and agricultural history of the Lot. Thanks to demonstrations of know-how and thousands of objects, we see the evolution of life over time.
Our last stop will be the Château de Salettes, where we will have the chance to taste the wines from their vineyard, ranked among the greatest wines of Gaillac. Their reputation is such that their bottles were even present on the table of King François 1st.
In the heart of Saint Sauveur is a refined and relaxed haven of peace. In a green setting, let's spend the night in an old brick and pebble farmhouse, renovated in a contemporary style with exotic accents.
The magnificent medieval Château de Mercuès overlooks the picturesque Lot valley and the vineyards of Cahors, offering exceptional views. A perfect combination of elegance and fine wines with natural beauty.
Perched on the picturesque village of Saint-Cirq-Lapopie and facing the house of the famous poet André Breton, Charlotte and Fabian welcome us in their guest house, in a magnificent setting. Between calm and relaxation, let's enjoy a spectacular view of the Lot.
Located in Alvignac-les-Eaux, the Château de Cantecor is a castle full of history. Located on a hillock with an exceptional view of the Dordogne valley, we are welcomed in an unusual and authentic setting.
Manoir de Laroque Delprat
The Laroque-Delprat manor house, formerly known as "Le Petit Versailles", welcomes us in a place with typical Renaissance architecture. We will spend our night in the heart of a natural cirque where a majestic waterfall falls and discover the many treasures that the manor conceals…